Fully Off Grid Tiny House with Wood Stove and Clean Water Tank
Fully OFF-Grid (batteries included)
Can be connected to grid if needed
Experience the freedom of off-grid living with Solido Escape.

Powered by solar panels, it's fully self-reliant. Collect rainwater in the built-in tank and enjoy the cozy warmth of the wood stove. Stay connected to the grid if needed.

 

Perfect for your BNB business anywhere, 12 months a year!

Off-grid living: Fully self-sufficient and independent from the grid.

Solar power: Equipped with efficient solar panels for renewable energy generation.

Water independence: Includes a built-in water tank for collecting and storing rainwater.

Cozy warmth: Enjoy the comfort of a wood stove for heating and ambiance.

Grid connection option: Can easily connect to the conventional power supply when necessary.

Mobility: Built on wheels, allowing you to travel and explore with your home.

Durable and eco-friendly: Crafted with sustainable materials for long-lasting quality.

Cost-effective: Reduce energy bills and expenses associated with traditional housing.

Minimal environmental impact: Decrease your carbon footprint and contribute to a greener future.

This mobile marvel lets you explore nature while minimizing your carbon footprint. Choose sustainability with Solido!

Contact us TODAY for a a full tour of this exact unit OR other units available in our inventory!
This model has the following configuration:


Separett Tiny Toilet 
Instant Gas Water Heater Ariston
SeaFlo Water Pump
Wood Stove
Solar Panel System 2000W
2 Solar Batteries VictronEnergy
Inverter & Charger VictronEnergy
100 L Clean Water Tank 
Waste Water Tank on wheels
View full details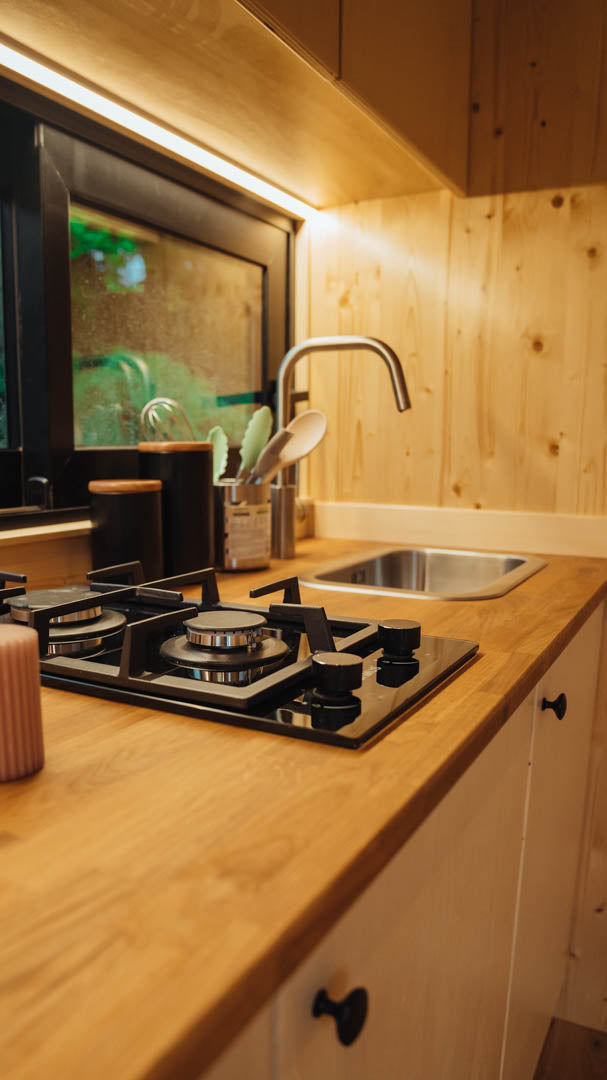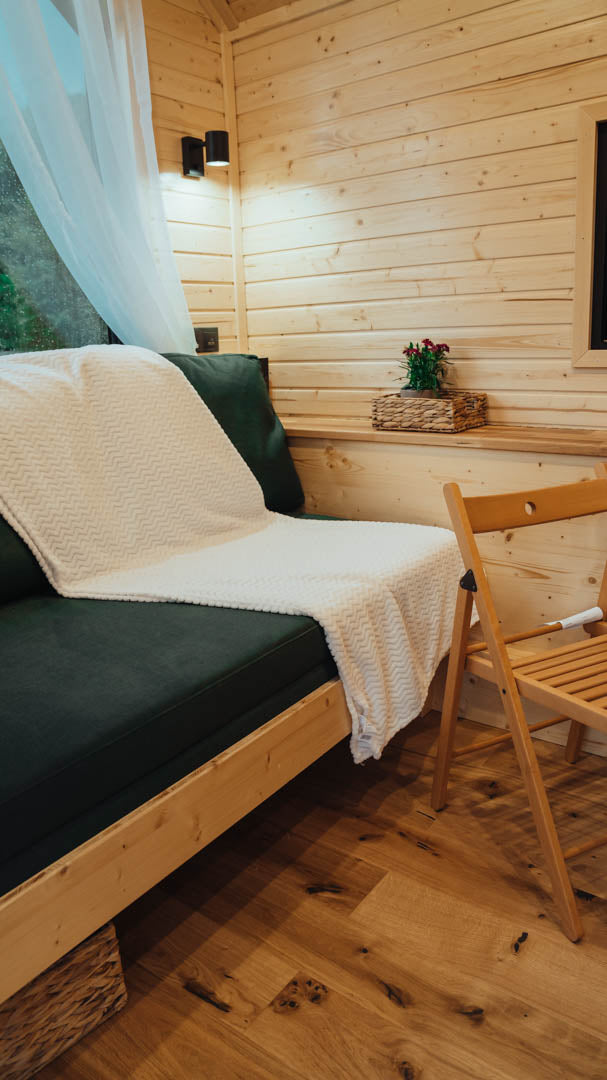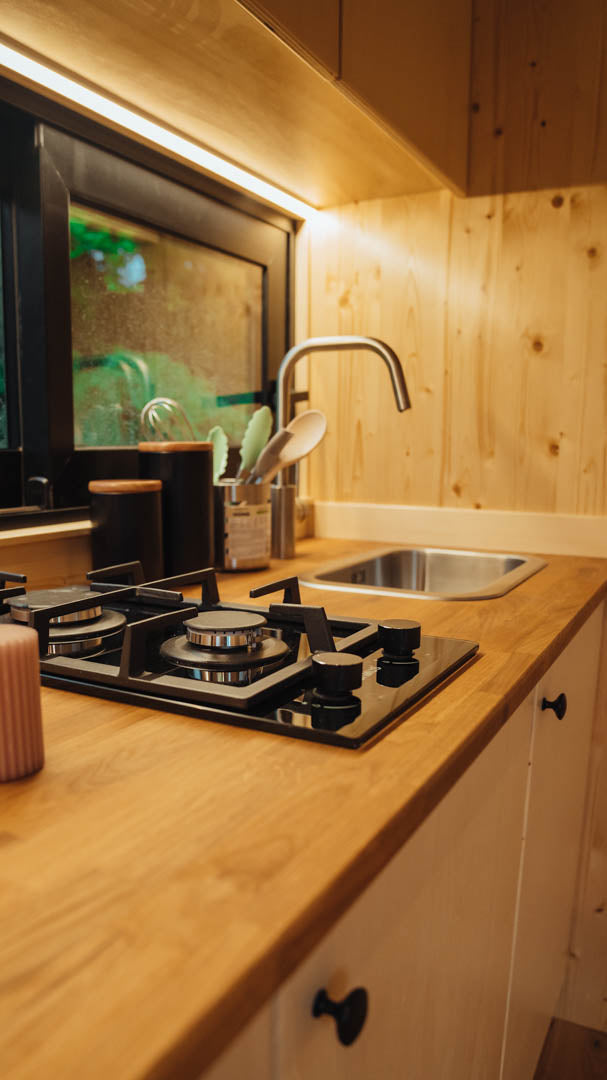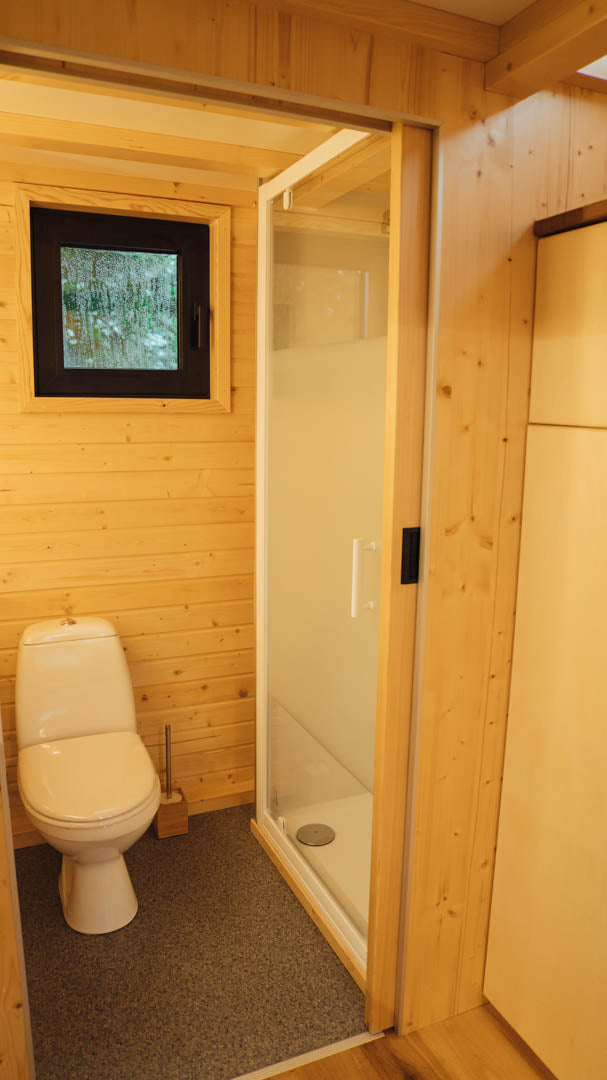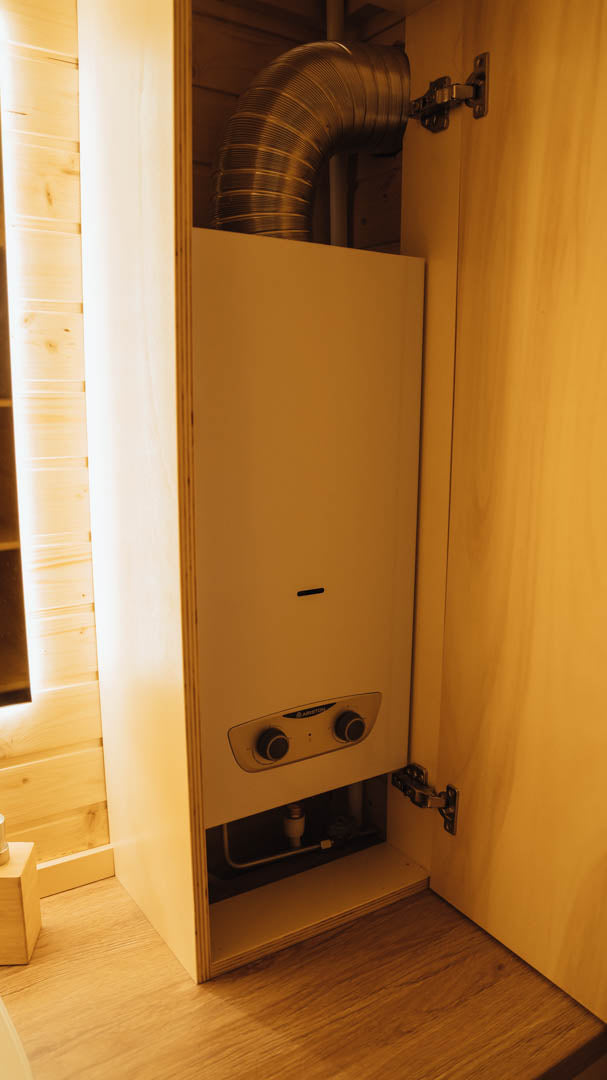 Fully Off Grid Tiny House with Wood Stove and Clean Water Tank